Clicking on the "New message" button opens a window where we fill in the information about the subject, write the accompanying text to the recipient and add an attachment if desired.

There is also a directory of secure electronic mailboxes of legal entities that have allowed publication in the directory during registration.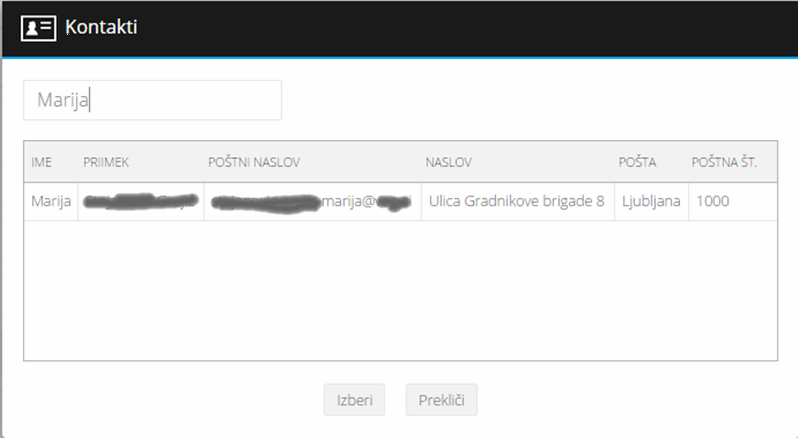 For the type of email, you can choose between registered delivery (R) and registered delivery with return receipt (AR).
* According to ZUP, ZPP, ZPP2, only state bodies can send in accordance with the law.
** ARA transmission – see ARA transmission.
*** Shipping cost depends on the selected procedure. The price of the shipping service is displayed in the upper right corner.
As a sender, we also have the option of encrypting the contents of the shipment by checking the "Encrypt" box by selecting the digital certificate of the recipient for whom the message is intended. Shipment or the attachments from the shipment will be able to be read by the recipient only with the (qualified) electronic signature certificate you selected during encryption.
VEP.si users are also enabled to sign attached PDF documents when sending a new email- see Signing attached PDF documents.