The integration of the VEP.si system with the use of online services is planned for users who receive or send a large number of emails daily or use their own solution for sending and receiving email. In addition to receiving and sending, it is also possible to capture metadata from emails.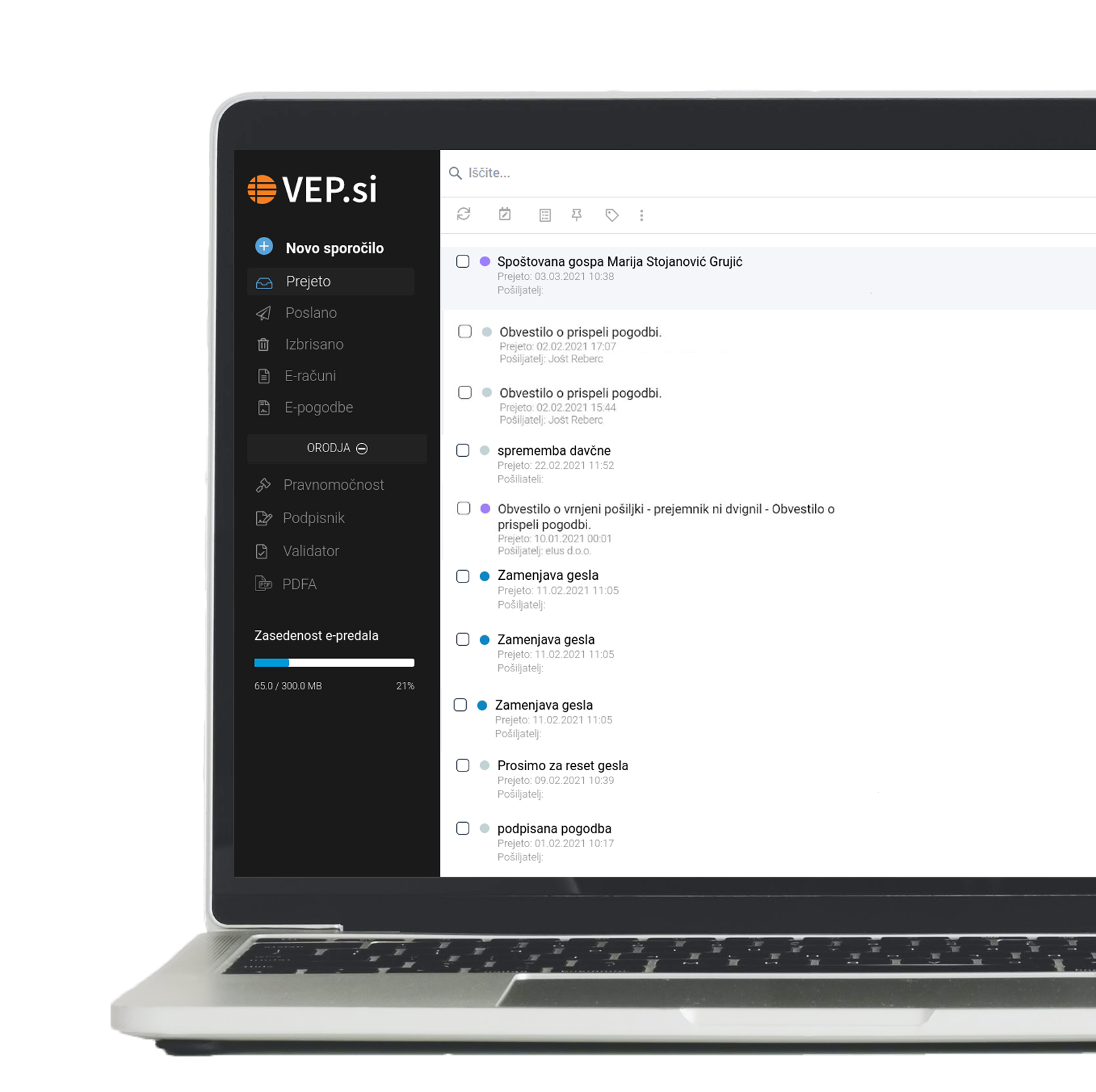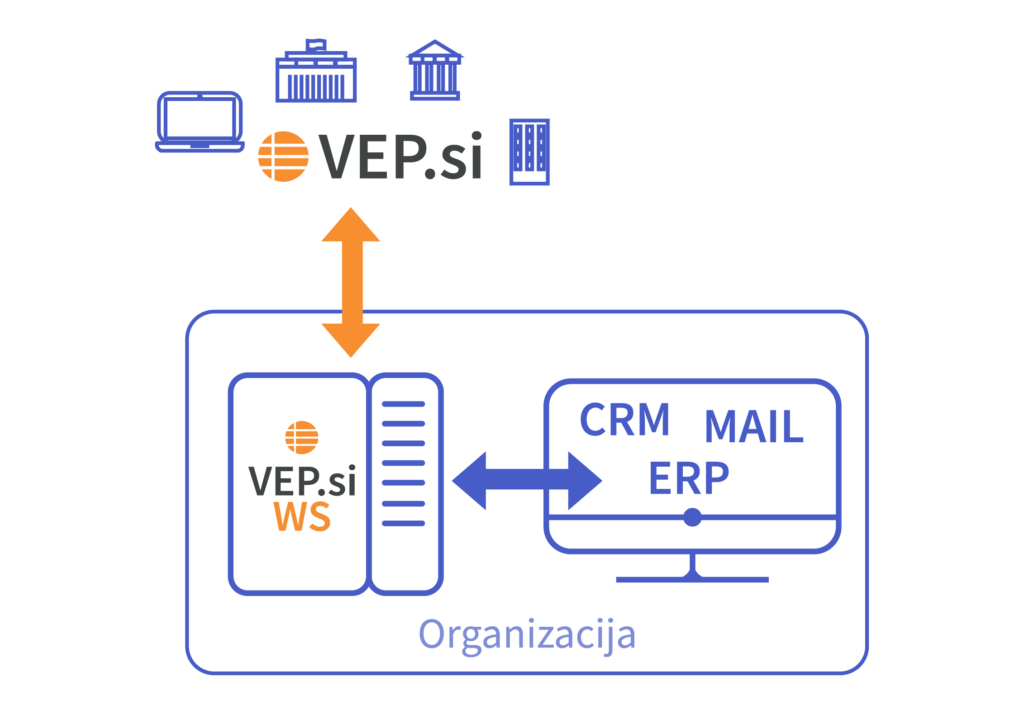 Integration with existing systems
Automatic mail processing
WS / API integration
By using Web Services, VEP.si can also be integrated into other document systems. Integration is suitable for large companies with their own solutions for receiving and sending mail.
The content of your mail is yours alone
The company's security policy and state-of-the-art technology ensure complete protection of the content of your mail. Safe rooms with equipment meet the highest safety standards. Only the recipient of the mail has access to the content.