Electronic contracts are a service intended for
unilateral and multilateral signing of contracts that require a handwritten signature. Access to the service and electronic signature is based on a qualified certificate of trust services in the EU.
With electronic contracts, we simplify the processes from signing the contract to storage. You can download, send and store electronic contracts and, most importantly, sign them with a signature equivalent to your own.
With the service of electronic contracts, we make complex technology user-friendly. Loading, signing and sending contracts is easy in the user-friendly VEP.SI contracts interface .
Integration with extended document systems is also possible to facilitate storage and integration.
The conclusion of contracts is carried out with the provided mutual verification of validity and electronic identity. Both the sender and the recipient receive proof of services rendered (certificates).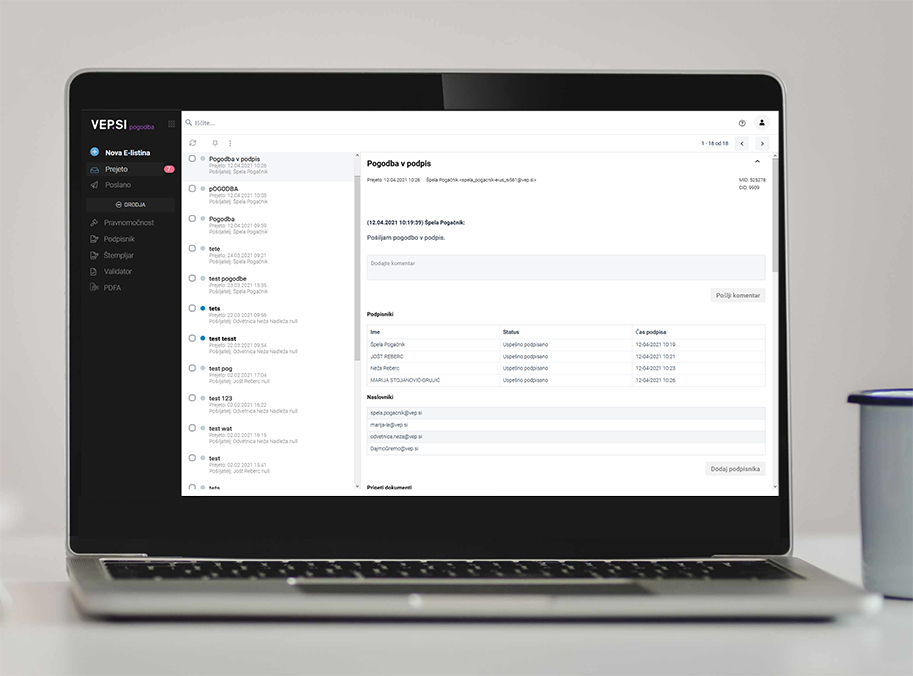 Frequently Asked Questions