Replying to received messages
Note: Communication with the court is only possible through the eSodstvo portal. Therefore it is not possible to respond to messages received from the court.
In the "Received" folder, click to select the message to which you want to reply. In the new window, select the "Reply" option.
The information about the recipient has already been filled in – select the method of delivery* and, if desired, add accompanying text or attachment and send the reply by clicking on the "Sign and send" button.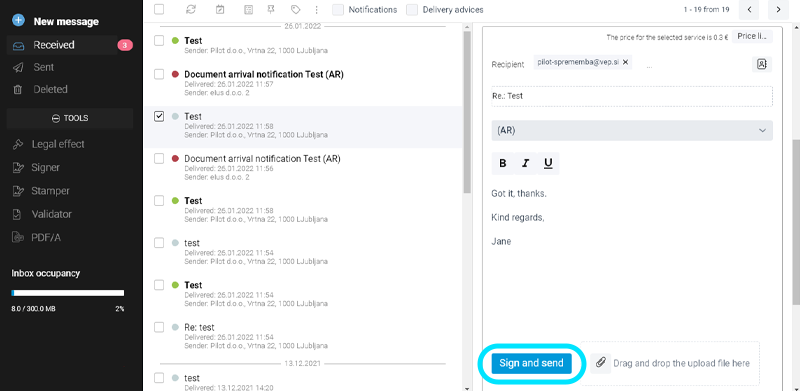 *Only state bodies can send messages according to ZUP, ZPP, ZPP2, in accordance with the law.
** ARA delivery – see ARA delivery.