Vep.si allows us to respond to the sender of the received emails.
Note:  We communicate with the court exclusively through the eSodstvo portal and therefore it is not possible to respond to an email received from the court.
In the "Inbox", click to select the email to which you want to reply. In the new window, select the "Reply" option, which is located below the displayed attachment or in the top menu icon.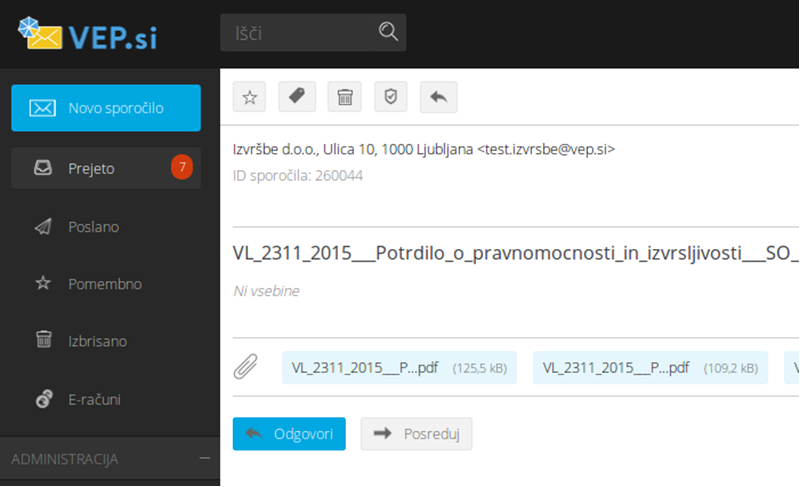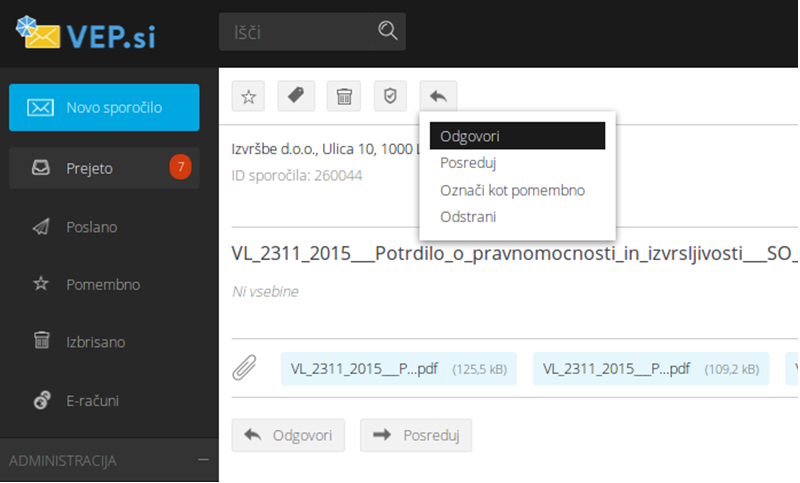 The information about the recipient has already been filled in – write your answer in the "Accompanying text" window, add an attachment if desired and forward the answer by clicking on the "Send" button.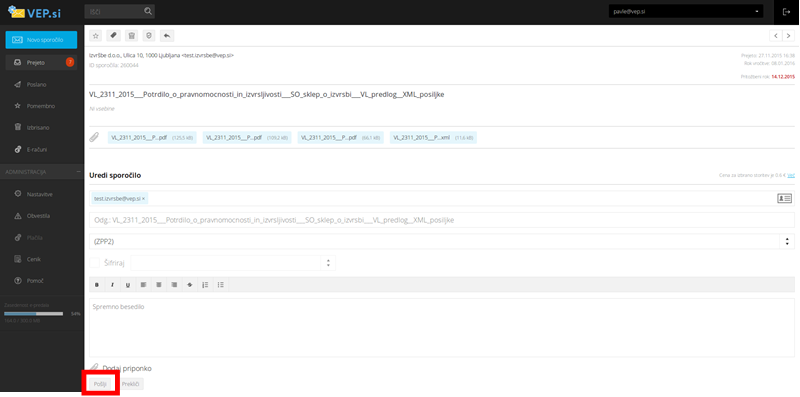 For the type of shipment, you can choose between registered delivery (R) and registered delivery with return receipt (AR).
* According to ZUP, ZPP, ZPP2, only state bodies can send in accordance with the law.
** ARA transmission – see ARA transmission.