How to update VEP.Podpis to the latest version
Enter the secure mailbox by logging in with your digital certificate.
After entering the secure mailbox, you will see the notification, prompting you to upgrade to a newer version of the component. To download the installation file for the installation of the signature component, click on "Upgrade the signature component."
Warning: If the installation file download does not start automatically, you may have blocked pop-ups. Learn more at the link.
Run the saved installation file. During the installation of the signature component, you will see a notification below in which you select "Continue" to continue the installation process.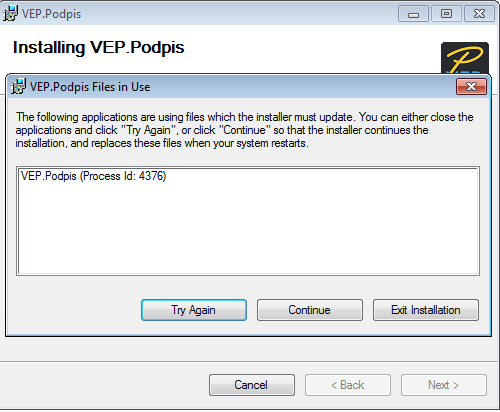 When the process is complete, you will be notified as seen below. Close the window by clicking the "Close" button.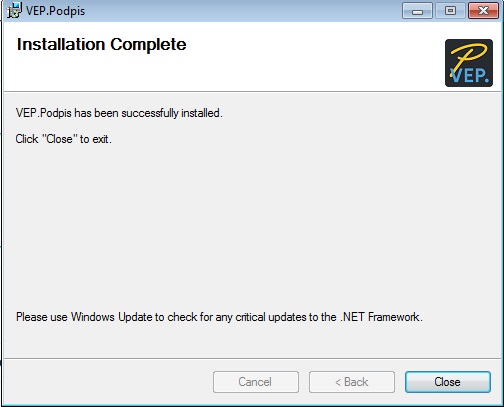 To fully activate the component you need to close the browser and log in to the secure mailbox again.