Account settings
Click on the user icon at the top right and select "Account settings".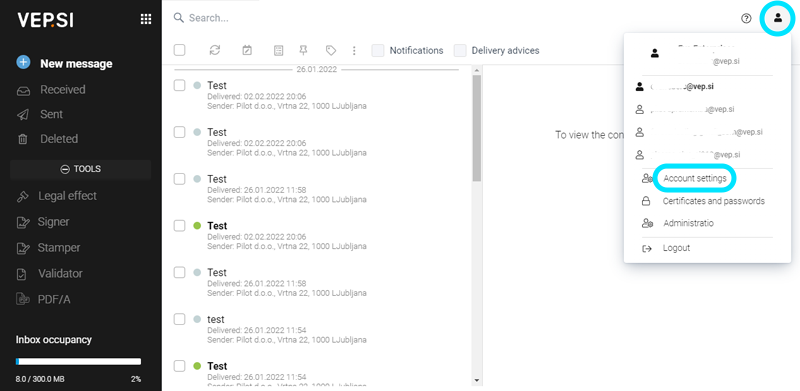 You can change the following information: phone number, mobile phone number, e-mail address, notification address, directory publication, default type of service, e-invoice settings and IBAN number.
* If you want to be notified by e-mail, check the "I want to be notified by e-mail" field and enter the notification address.
Confirm the entered changes with the "Save" button.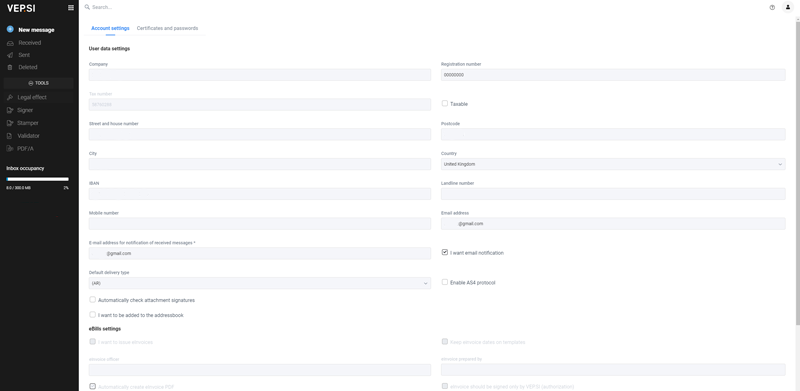 Note:  If you change any information within your subscription relationship with the provider, the customer is obliged to notify the provider within eight days of this change by written notice sent to the provider's secure e-mail or registered mail to the provider's postal address. Until the receipt of this notification, the existing data are considered to be accurate and complete, and all consequences of any discrepancies are borne exclusively by the client or user.