An individual message can also be marked with a badge that you define yourself.
Important badges can be created in several ways:
in the Badges menu before highlighting an individual message
in an open message, by clicking on the highlighted icon, you can select an already created badge in the menu or create a new one.
When you want to find a message with a specific badge, select which badge to display in the "Badges" menu.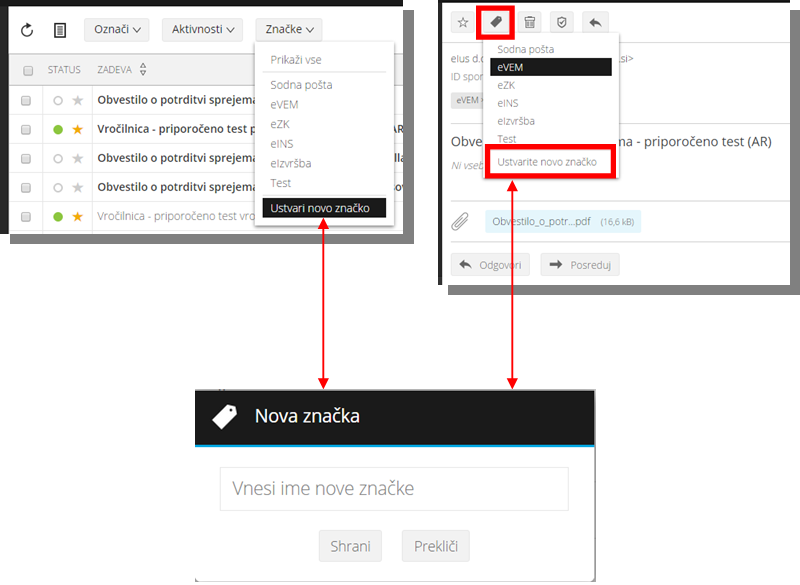 Adding or removing badges from the set can also be edited in the "Settings" menu in the first "Edit your data" tab.