ZealiD is designed for you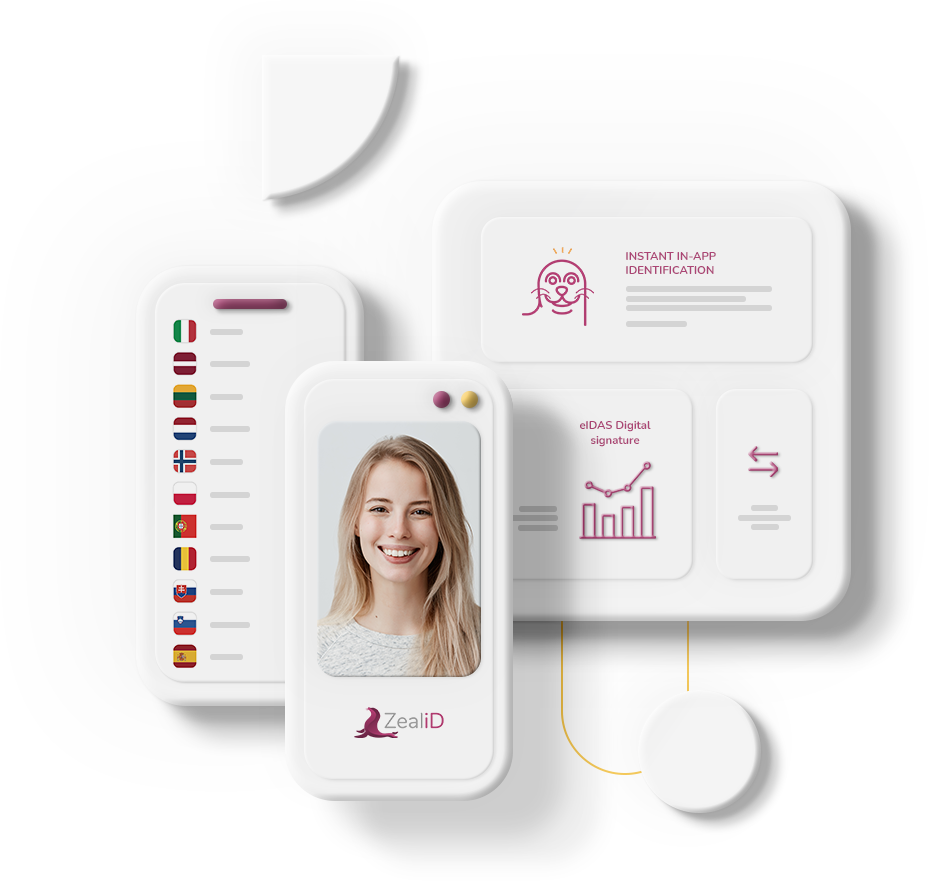 Get your own digital identity and signature. Valid in all EU memberstate courts of law and public authorities. Register, sign-in and sign contracts with ZealiD App and my.zealid.com.
YOURS IN 3 MINUTES
How does the registration process work?
It's easy to get your qualified electronic signature using the ZealiD app. Check this detailed guide.
All you need to do is a simple few steps:
Download the ZealiD app from the App Store or Google Play
Register your phone
Perform a liveness check 
Capture your document
Check your details and sign the agreement!
FAQ
How to register with ZealiD?
A user needs a smart phone which supports FaceID/TouchID, the ZealiD mobile app and a valid ID document from the list of supported documents. Check out the registration demo.
What ID documents does ZealiD support?
ZealiD supports ID cards, passports and residence permits. See the extended list.
What time can users register?
Users can download the ZealiD app and register at any time; however, currently, the manual vetting service is available Monday-Friday 7:00-19:00, Saturday-Sunday 11:00-16:00 CET, meaning users will not be able to complete the process outside of service hours. If users already have registered via the ZealiD app, they can use it for signing and authentication at any time.
*Signing with ZealiD is charged according to the pricing list.