From the list of emails, select the email you want to forward and open it with one click and click on the "Forward" button or select "Forward" in the menu with the arrow.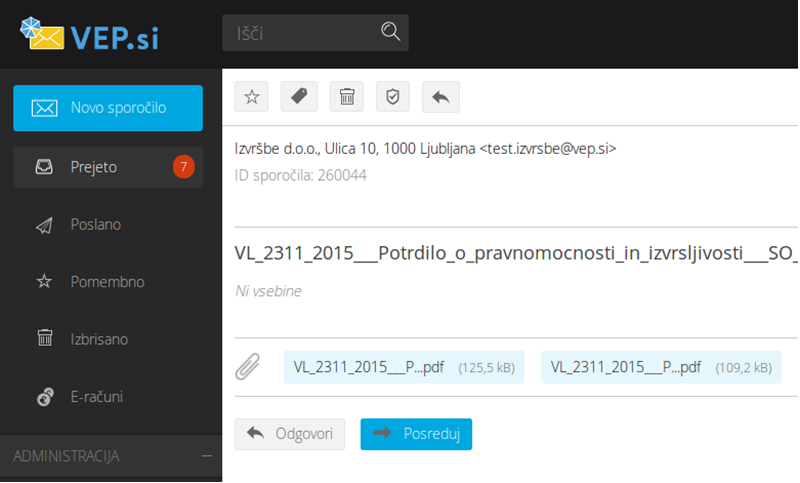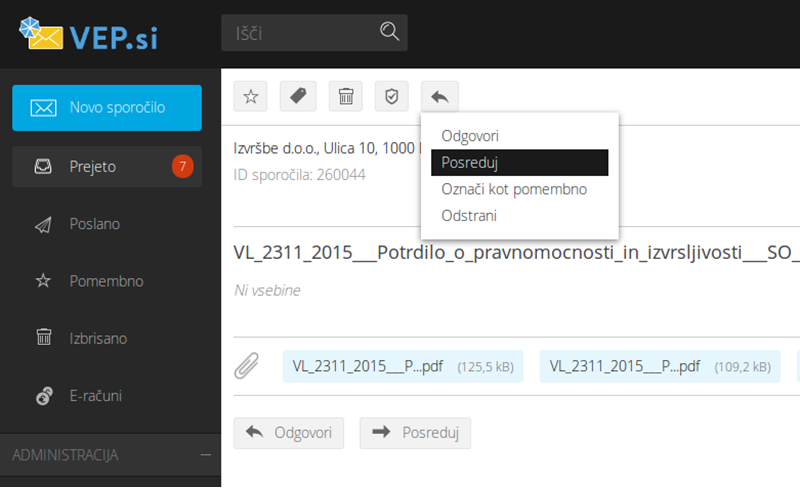 Emails received in the VEP.si mailbox can be sent to any e-mail address or to the address of the secure VEP.si electronic mailbox. We can also use the option of intervening "for information" (Kp).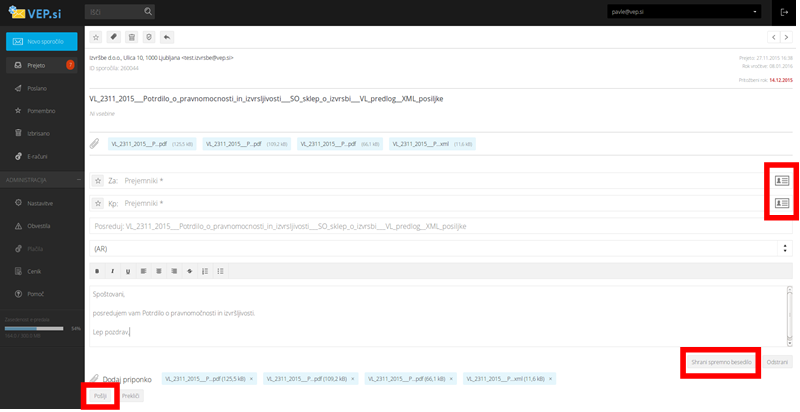 A directory of secure electronic mailboxes is also available.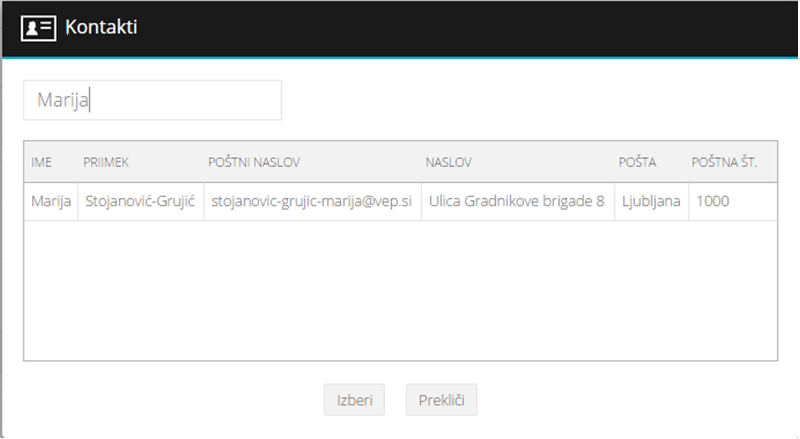 If we send an email to the address Vep.si, we can choose between the procedures of registered sending (R) and registered sending with return receipt (AR). For forwarding to regular e-mail, only the registered sending (R) procedure is used.
If desired, the accompanying text can be saved for future emails. In addition to the attachments we already provide, we can add additional attachments.
* We advise you not to use ordinary e-mail to provide content that contains sensitive information, as the content may be exposed to unauthorized persons and does not guarantee delivery.