To delete messages, highlight them and select the "Delete selected" option in the "Activities" menu.

When the message is open, you can delete it by clicking on the trash can icon or selecting "Remove" from the arrow menu.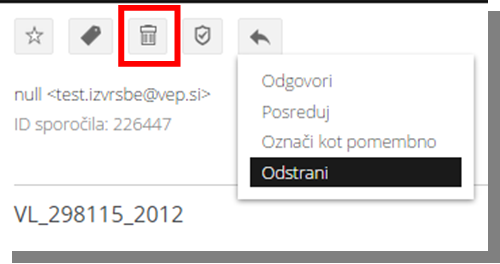 You can restore an already deleted email by selecting the "Deleted" folder. In the list of received or. deleted messages will also be displayed. To restore the selected deleted email, mark it and then click on the recovery basket again or select "Restore selected" in the activity menu.